Item Description
this unit is the best electrical tester for reducing diagnostic time in automotive eletrical
systems.after a simple hook-up of the unit to the vehicle's battery,automotive technician
can conduct a positive or negative battery current to the tip by rocking the power switch
forword or backward.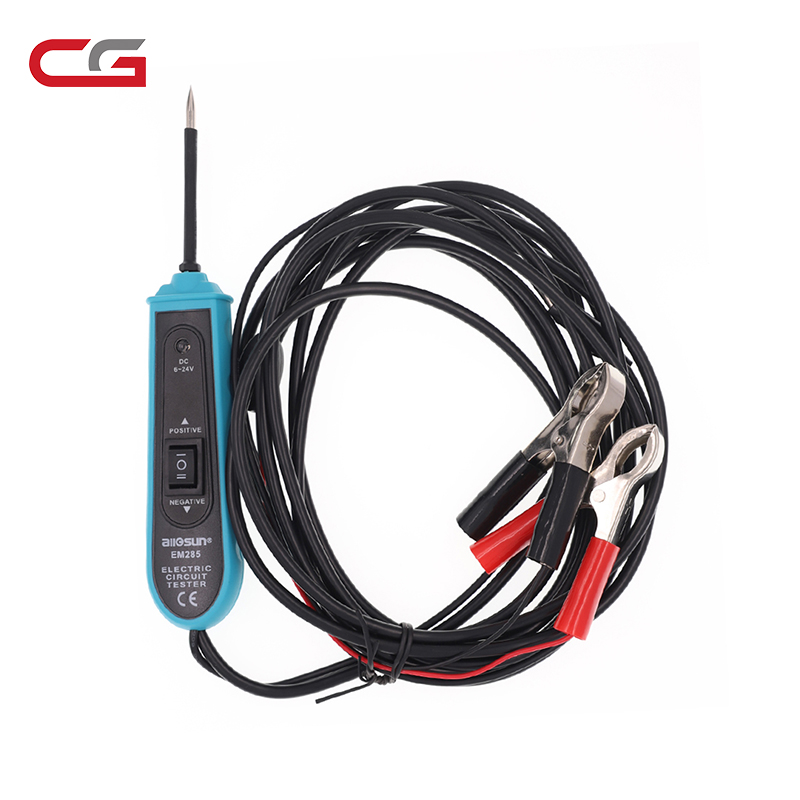 FEATURES:
1. Operation voltage: 6~24Vdc
2. Cable length: about 5m
3. Overload protection: 8A ( When the current exceeds 8A, the unit
will disconnect the current automatically. )
*After a simple hook-up of the unit to the vehicle's battery,automotive technician
can conduct a positive or negative battery current to the tip rocking the power
switch forward or backward.
*The unit is short-circuit protected and can test for bad ground contacts instantly.
*It allows you to follow and locate short circuits.It can also test for continuity with
the assistance of its auxiliary ground lead.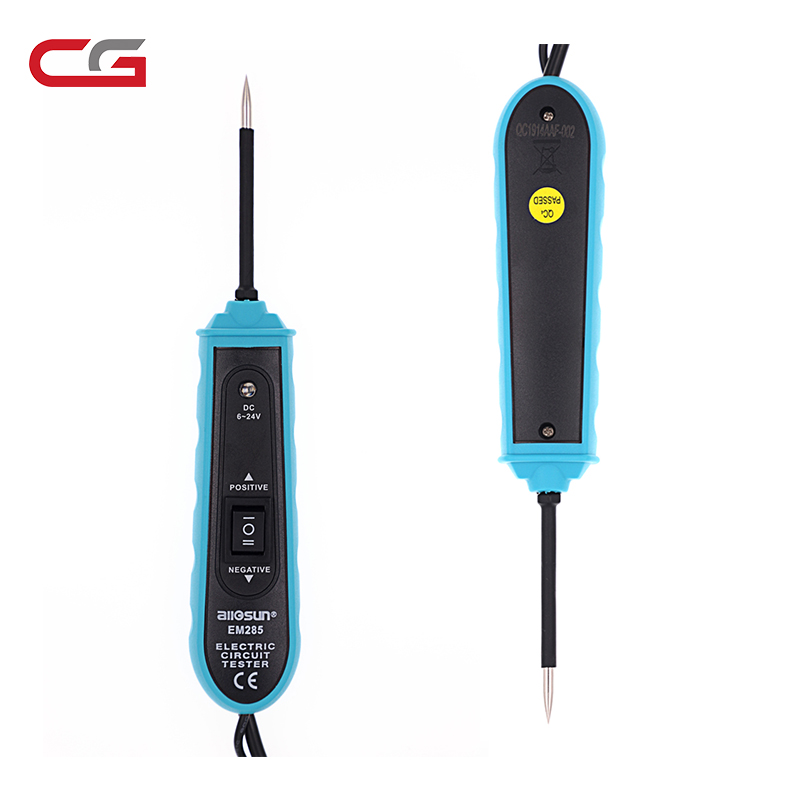 2.Test for polarity of a voltage
5.Power supply function may be selected
6. Follow and locate short circuits
7.Test for bad ground contacts